Breeding
Using non-GMO technologies, Grace Breeding is working on introducing unique traits into the genome of plants in order to create innovative flora varieties that address various high unmet needs. For instance, we are working on low-calorie tomatoes and pepper based on stevia with high lycopene content for better public health and longer shelf life, and on seedless melons without an inside pocket that have longer shelf life and high industrial advantages in the cut-and-peeled market.
Other pipeline projects include higher actives/crop yields for selected Cannabis strains; increased crop yields for cereal; high yield Salvia Sclarea; improved non-irrigated lawns; and seedless tomatoes.
Case Study: Baby Cucumbers
The baby cucumber market is growing 15% every year. Grace Breeding efforts with cucumbers have nearly doubled yields as compared to existing leading varieties and have improved taste considerably. These new Grace Breeding varieties already have been introduced to the Israeli and Turkish markets.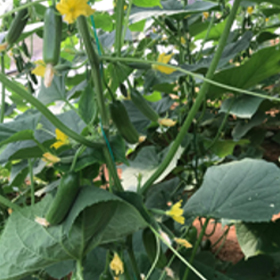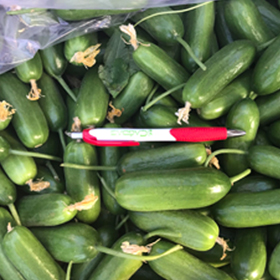 Case Study: Tomatoes
Grace Breeding has introduced fresh-market varieties of Ariel and Arbel tomatoes that are resistant to the Tbrf-V virus, one of the leading tomato plant diseases.